What are Dentures?
Dentures are artificial tooth replacements that can be used to replace one missing tooth, a row of teeth (partial dentures), or a whole jaw (full dentures).
At Fort Richmond Dental Centre, our Winnipeg dentists replace missing teeth with natural-looking dentures.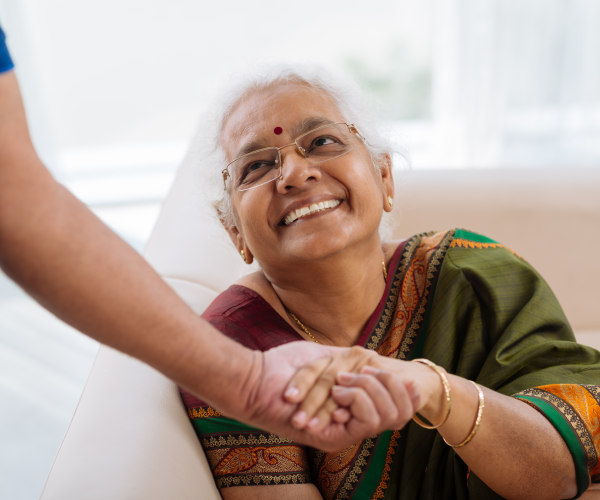 Why Replace Missing Teeth
Replacing missing teeth is imperative for your oral health. Dentures can help preserve a patient's face structure and allow you to eat and speak properly.
Full Dentures
Your dentist will use full dentures, commonly referred to as false teeth or complete dentures, if you are missing a whole jaw of teeth.
You can have them fitted for your upper or lower gums, and they are held in place by suction and/or with the help of an oral adhesive. Full dentures can be removed for cleaning and sleeping.
Partial Dentures 
Your dentist will use partial dentures if you are missing more than a few missing teeth.
Partial dentures are made up of one or more artificial teeth held in place by clasps that fit onto your natural teeth or a tooth replacement like a dental crown. They can be removed for cleaning and sleeping.