At Fort Richmond Dental Centre in Winnipeg, we are committed to providing our patients with efficient dental care and patient education using dental technology.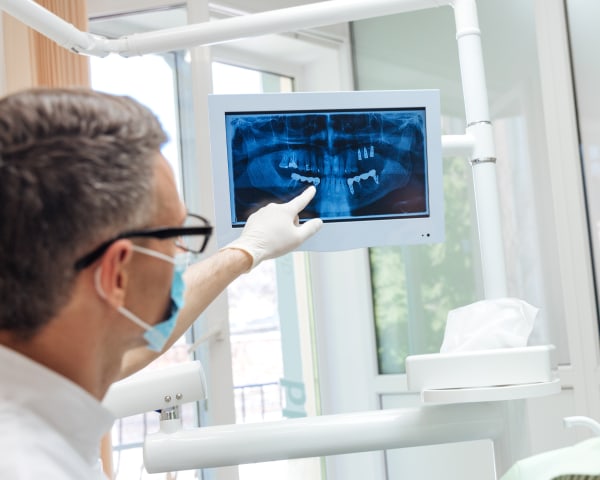 Digital X-Rays
At Fort Richmond Dental Centre, digital x-rays are an essential component of your ongoing preventive dental care.
Digital x-ray imaging uses sensors to produce extremely detailed computer images of your teeth, gums, and oral structures.
They allow your dentist to examine areas of your teeth and jaw that are not visible to the naked eye to identify developing issues and treat them before they can become serious.
Patient Education 
Because we can display digital images on the monitors in our treatment rooms, we can show you any issues in your mouth and walk you through your treatment plan. Our goal is to make sure you are fully informed about your oral health – and dental technology helps us do that.
Intraoral Cameras
Intraoral cameras are used by our dentists to take detailed images of your teeth, jaw and gums.
Your dentist simply uses the intraoral wand to take close-up digital photos of your teeth which can be viewed on a screen in real-time. 
This device allows our dentists to show patients dental issues captured by the camera and clearly explain appropriate treatment options.