What is Teeth Whitening?
Using peroxide-based bleaching agents, our Winnipeg dentists can help restore dull, stained, or discoloured teeth and lighten your natural tooth enamel colour.
At Fort Richmond Dental Centre in Winnipeg, we provide at home teeth whitening solutions for our patients.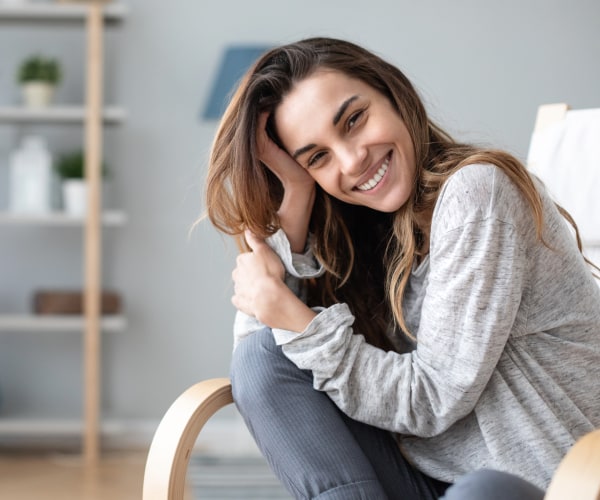 Is teeth whitening for me?
Teeth can become darker as we age. Certain lifestyle choices, such as smoking or consuming beverages like coffee and tea, can also stain the surface of our teeth, darkening their appearance.
If you are unhappy with the colour of your teeth and would like to brighten them, teeth whitening may be a good option for you. Although it won't be able to entirely restore your natural colour, it may help to lighten them.
The Teeth Whitening Process in Winnipeg
We offer teeth whitening treatments that can be a safe and effective way to improve the overall aesthetics of your smile.
At Fort Richmond Dental Centre in Winnipeg we provide you with at-home professional bleaching support. We create a custom tray for you to apply the whitening solution to your teeth at home, until the desired shade of white is achieved.